Community Grants        Small grants are offered annually to community organizations that provide direct services to those in need, often youth programs. The Community Grants Committee carefully reviews applications and approves three or more based on the funds available. Past recipients have included First State Community Action, Georgetown Boys and Girls Club, several school projects and more. IPP Reid Beveridge chairs this project.
The Grant  Guidelines and Application provide additional iinformation. 
Dictionary Project
We provide a dictionary to every 3rd grade student in Georgetown and Millsboro.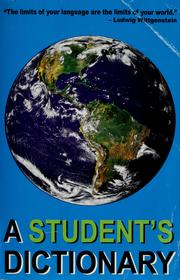 Community Support          We support the Georgetown and Millsboro communities in a variety of ways including being members of the Chambers of Commerce of both towns and supporting their Christmas events. We also support the Little League program in both towns and frequently contribute to and/or support numerous other worthy causes and projects.

        Cookies for Cops          A small but meaningful project that supports the culinary students at DelCastle Vocational School who bake and package the cookies and DE RSVP that coordinates logistics, we deliver cookies to every police department in Sussex County with assistance from Lewes-Rehoboth, Rehoboth Sunrise and Southern Sussex Rotary Clubs. Lewis Briggs chairs this project.